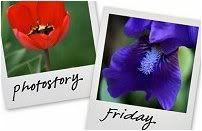 Hosted by Cecily and

MamaGeek



I will admit I have lived my whole life in Wisconsin, and only became a Packer fan after I met up with my husband. And really the only reason I am a fan is because of Favre. A group of used to take trips to away games until we all started having kids. We went to Arizona one year, Carolina another. J proposed to me during the Carolina game. That is a whole other story.
This is me at Lambeau for the Sunday game against Detroit in December 2005. We tailgated in the freezing cold before and after the game. I have been at games where it was so cold the top of your beer would freeze.
We managed to score 50 yard line tickets for the New Years Day game, Jan 1, 2006. It was probably a good thing I found out I was pregnant, since I more than likely would have been a bit hung over like J and the rest of the group we went out with the night before. I cannot tell you how awesome our seats were. We were like 10 rows from the bench. They played Seattle and won. A lot of people thought this was it, this was Favre's last game. Even the way he walked off the field, alone, waving, I thought that was the last time he will play. But he didn't he mulled over his decision until the last possible moment and said he was coming back. It was a little insane for a while, any little snip it was a big story on the news. Quite frankly it got a bit old.
Then last year he said I'm coming back fairly soon after the season ended.
We all know what happened next, Favre retires somewhat unexpectedly after a better than expected season. I thought he'd give it one more go, but I saw most of the press conference, more than once and he was hanging it up. I was a little surprised the decision came so quickly he had drawn it out before.
So, this is my perspective on the whole situation. The Packer big wigs said listen, we'd love to have you play out your contract, but we can't keep doing this are you or aren't you going to retire thing for months again. You need to decide one way or the other before so and so date. So Favre did, he decided he just didn't have it in him anymore. Was he just frustrated with how the season ended, well who knows.
Fast forward to recent weeks. Favre decides, you know maybe I'm not ready to hang it up, it's training camp time, I'm feeling ready recharged, whatever, He says he wants to play. Well management has gone forward getting Aaron Rodgers ready to fill Farve's spot. Farve says fine, release me, whatever, I don't really want to sit the bench and hold a clip board. I get that, but I have mixed feeling on the whole thing. Would I like to see him play again, yeah, but is his heart really in it? Would I want to see him traded or released, Hell no. J says yes and let him get his hinder kicked playing for some other team, but I don't really want to see him play for another team. I say once your contract runs out in 2 years, do what you want. If you want to play for the Pack, fight Rodgers for the job, that's fair right? I really, really think he's a great guy and all, but I think he's starting to make himself look like a real ass in his interviews. So there you have it.
Sorry the photos aren't the best.