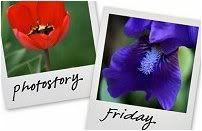 Hosted by Cecily and MamaGeek
Don't tell J, but I am actually missing baseball. It quite possibly is my favorite sport of The Boy's to watch. He really started to become a good player this year. He started smacking the crap out of the ball even as his Dad is yelling the whole time. As much time as I spent chasing Peanut Butter around, I still got to see a lot of the games. As he moves up to another level next year, I hope he takes in what we tell him about becoming a leader, keeping a level head, and just plain playing the game. Right now I'll watch the Little League World Series for my fix and I will sit through football and basketball knowing baseball is around the corner.
A final thought, what is up with the Olympics trying to do away with softball, seriously if they are giving medals for BMX, I think we can keep softball, my future catcher has to have a dream.