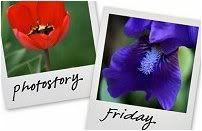 Hosted by Cecily and MamaGeek
What I Am Dealing With Here
I have one of those "spirited" children. One that has a mind of her own, one that has her own rule book, a little Miss Independent when it suits her. I have a child who is probably too smart for her own good. I am not saying this to brag, I am saying this because of some of the
incredible things I go through here. I have a feeling she is bound to be an inventor, engineer or something along those lines. When she wants something, she definitely really tries and puts in an effort to get it. Today she wanted a lollipop, and instead of asking Momma for it, she felt she needed to get it herself. I heard the drawer pull out on our ever so fabulous 70's cabinets and this is what she proceeded to do.....
(Yes, I still have left over candy.)

Hmmm, I should eat one of those half way decent for me Yummy Earth pops,
but Double Bubble gum would be so much better.