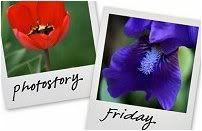 Hosted by Cecily and

Rachael



Peanut Butter has been obsessed with Tinkerbell. Tinkerbell and the Lost Treasure was on Disney the other day and I tivoed it. I now has to be viewed everyday when she gets home from daycare and sometimes a repeat performance later in the evening.

I was looking for a pair of Christmas p.j.s for PB and came across these from Kohls. I ordered them online and when the box came PB was screaming to open the box even though she didn't have a clue what was in it. I pulled out the p.j.s and before I could see what else was in there Peanut Butter was stripping down. I asked what she was doing and she said I need the p.j.s on. She wasn't taking no for an answer.

I can only imagine what it is going to be like after Princess and the Frog, because she has been begging to see that for the last month.