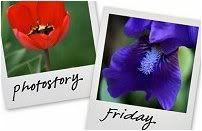 Hosted by Cecily and

Kelli
There once was a little girl who loved everything princess. She could not decide what princess she would like to be for Halloween. Mom asked and asked again. Mom went on the Disney costume site with her every single day to look at the princesses and pick one, only to have her change her mind the next day. Princesses can be fickle sometimes. One day in a costume search of Ebay, the girl saw something that caught her eye. She saw a costume that would make her day even if it wasn't what she
wanted
to be for Halloween. The girl begged, "Mama." with her big brown eyes. Mom saw the price and said for six dollars I can make a deal.
Who knew we'd go to infinity and beyond?
Yes, this princess loving girl also has a thing for Buzz Lightyear. Can you blame her?